I am not much of a gift giver and I don't remember ever having been (as an adult at least). I think that's largely because I'm not much of a gift getter. I generally know what I want, have prioritized those things that are important to me, and work to make that happen. So I have everything I need, and almost everything I want. Anything I might want but don't have that can be purchased … well, if I don't have it already, that's probably because it's expensive. By expensive, I mean unreasonable to gift. At this point everything on my personal list of wants costs at least as much as a decent used car. My personal wishlist probably wouldn't make a great Amazon Wishlist to circulate to my friends and family. Totally unreasonable.
I think I get this gift aversion from my Dad. For as long as I can remember he has instilled in me the virtues of only having to buy something one time. I always remember him being very particular about what material things he chose to spend his hard-earned money on. It had to be the right brand and have the right features. It had to have a reputation for durability and availability of good service or warranty. What it didn't need to be was any particular color, or cheap. My dad also has everything he needs, and most everything he wants. How do you reasonably buy a person like that a gift?
As an aside, before I tell you about the unreasonable gift I gave my father, I will tell you how you can make the holidays and birthdays work for people who seem to have everything. It's very simple, people who are particular about what they own are also particular about what they consume. Consume we do, however! Pay attention to the things we use as a consumable, maybe it's drill bits, coffee, wine or beer, or a very particular variety of toilet paper. It doesn't matter, we will appreciate the gift and we will appreciate the thought, especially since you noticed our high standards in whatever the consumable might be. I would be absolutely elated to receive a case of Charmin Ultra Strong Double Rolls with a nice note for the holidays. Or drill bits.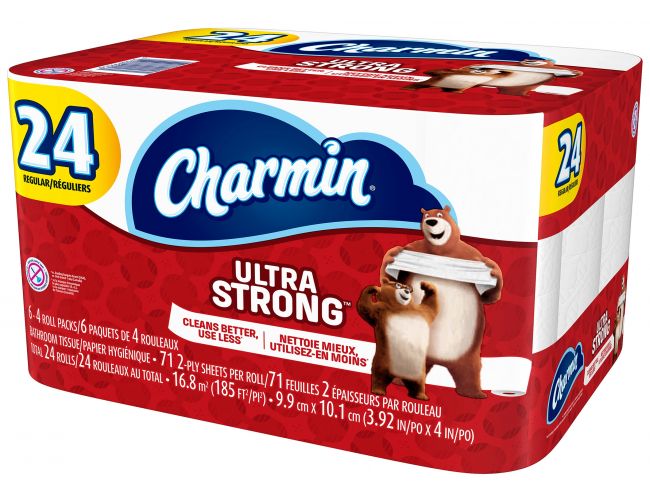 I have known my father long enough to have learned a few things about him apart from his ability to be impossible to buy gifts for. He enjoys doing things outside, enjoys hunting, enjoys the solitude hunting entails, enjoys the planning, and enjoys the bounty it can reap. He doesn't necessarily love firearms. He grew up with them, is comfortable around them, but he doesn't embrace them the way many from the midwest who grew up hunting do. He doesn't like the recoil, he doesn't like the noise, he doesn't like headache-inducing muzzle blast.
My fathers favorite tool is usually a bit traditional, heavy, and hard to hurt. If we're moving dirt together he will naturally tend to pick up the biggest mattock, and take nice slow swings, letting the tool do the work. If we're felling trees together his preferred tool will be in the 70-80cc class, and he'll never complain about hauling around the bit of extra weight that entails… he's happy to have enough saw when he puts it into the tree.
My father is also actively trying to reduce his footprint on this earth. Having spent his adult life maintaining dozens of engines on everything from saws, to mowers, to log splitters, multiple vehicles, multiple trailers, tractors, he prefers nowadays a bit of consolidation. He is the target market Miller and Lincoln are going after with the new multi-process, multi-voltage welders on the market. Why own, store, and maintain three welders when you can have one?
I started this rifle build with a set of rough specifications. It was to be suppressed from the start as a suppressor helps moderate much of what my dad doesn't enjoy about firearms. It should be multi-caliber capable, so it can work as well on varmints and deer as on moose and elk. It need not be a complete lightweight but should be light enough to be fielded for a half day. It should pack and carry as well as a typical rifle with a 26″ barrel. It should have a larger for-end, length of pull, and trigger guard to accommodate my dad's long arms and large hands. It should be easy to switch between calibers, both the actual barrel swap and the dope.
The rough concept and bullet points were written down toward the end of 2017. Not knowing for sure yet what caliber(s) it would be chambered in, I decided on a 30 caliber suppressor with the common 5/8-24 thread. I also decided a Titanium suppressor would be the best choice. Weight was not the primary concern with the build overall, but it made sense to limit the amount of weight hanging out at the end of the barrel. Of all the suppressors on the market, I narrowed it down to a couple of manufacturers. It would either be a Thunderbeast ULTRA-series manufactured in Cheyenne, WY, or a Dakota Silencer Varminter manufactured in Sturgis, SD. Both hit my goals for weight, construction, and sound reduction. I was leaning toward a 9″, and originally ordered the Varminter 3.0 for no other reason than they are manufactured closer to home. By the time I had my paperwork in, the Varminter 4.0 which could be run as a 7″ or 9″ suppressor was on the market and that is what I ended up with.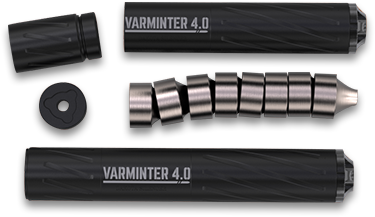 Based on the decision to run a 9″ suppressor the rest of the rifle needed to be short to be able to pack the whole package around, in and out of vehicles, or through the woods. I decided it needed to be based on a short action, and that there were plenty of big game capable short action cartridges available to make the package work. I was originally planning to build the rifle around an American Rifle Company Mausingfield action. Having seen these actions in person alongside numerous other tuned up and custom actions, there really just wasn't anything else that could hold a candle to it. The Mausingfield is really just as good as it gets and the only negative thing anyone can say about it is that, well… it's expensive. About the time I was ready to order the action, in early 2018 the American Rifle Company Nucleus was announced. The Nucleus retained many of the amazing combinations of features making the Mausingfield top-tier while adding some great additional features and reducing the price. Around the time the Nucleus was announced American Rifle Company also announced what they call the Barloc. This device makes it possible to quickly and fairly easily change barrels. It removes the need for a barrel vice, action wrench or any other special wrench such as for a Savage-style barrel nut. It even eliminated the need for a headspace gauge. If the barrel is re-installed to the same position, or with the same amount of torque, prior to tightening the Barloc, the headspace will be consistent every time the barrel is removed and put back on. Perfect. The Nucleus with a Barloc it is, and they were available at a discounted price at the time.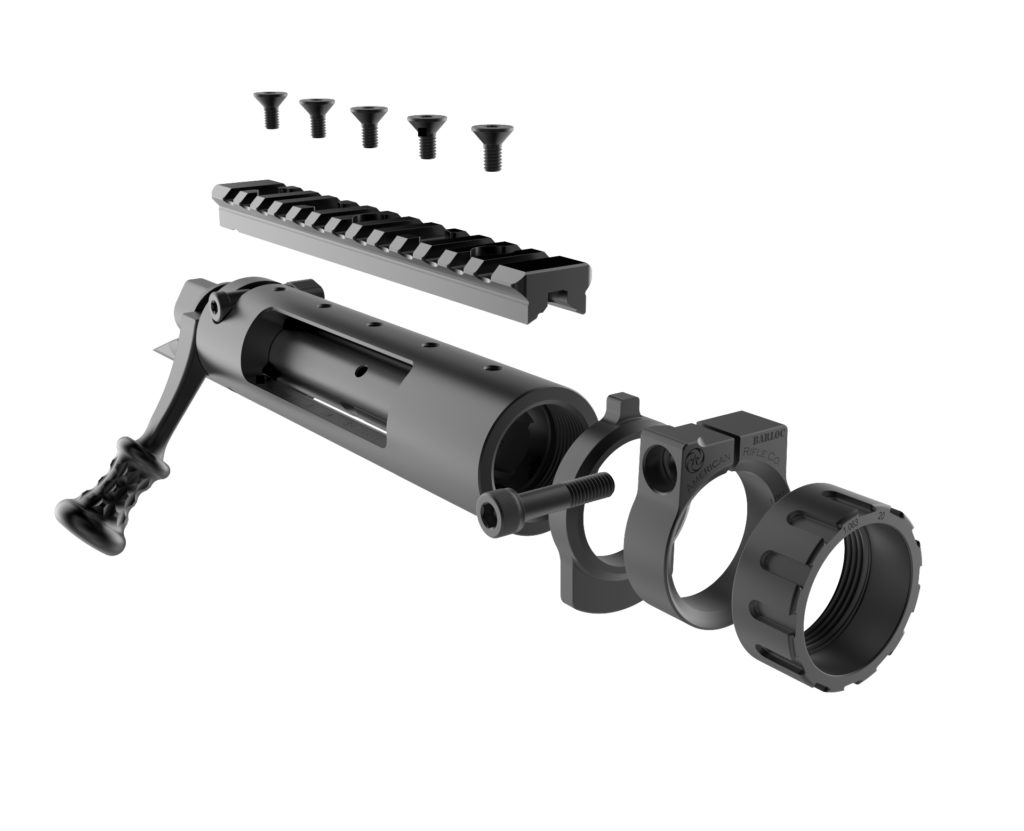 One of the next major decisions was the stock. Dad and I are both big fans of wood, but in terms of practicality, there really is no beating fiberglass. After considering all the options, I decided it had to be a McMillan for a number of reasons. One reason was lead- time, McMillan was able to supply an unfinished/blank stock within a reasonable timeframe. The second reason was quality, the McMillans I have seen on average seem to have a better fit and finish out of the mold than some competitors. Lastly, I wanted a stock with fill only, that wasn't built around a bedding block. This is so it could be pillar bedded using my choice of pillars. After debating which of several stocks in the McMillan line would be best for several weeks, I finally ran out of time and pulled the trigger on an M40A1 HTG. This stock has a fairly traditional look and handles like a fairly traditional stock as well. It doesn't feel or look out of place in a hunting or field application. It balances those traditional attributes with a bit of tactical thrown in, it has a larger forend, good for larger barrels as well as larger hands and can be had with an adjustable cheekpiece and spacer system to adjust the length of pull. I ordered the stock with both of these options, but without any adjustable cheek hardware. Staying on the classic side of the fence, the stock would be configured with 3 sling studs in lieu of tactical rails or flush cups. The stock was ordered with a glass shell and standard fill, not the lightest but durable, cost-effective, and practical.

Enough decisions had been made that I could hardly move further forward without deciding what the barrels would be chambered in. The Nucleus, with its removable bolt face, would have allowed for nearly any option. Initially, I was leaning towards a 6.5mm or 6mm Creedmoor for one barrel and a 300 WSM for the other barrel. I wanted a good amount of capability delta between the two, with the smaller optimized for game up to and including deer, and the larger being more appropriate for elk and other large North American game. In the end, I opted for a 6mm cartridge and a 7mm cartridge, the venerable .243 Winchester paired with the venerable .284 Winchester. The advantage of pairing the 284 as the large cartridge lies in the rebated rim of the 284. It will run with the same bolt face size as any cartridge in the 308 family, including the Creedmoor's or the 243. This meant there would be fewer steps and less complication when switching from one barrel to the other. Somehow it seemed natural to lean on these longstanding cartridges for this build.
Problems solved, dominos falling, but oh-so-many decisions to go. Barrels and barrel contour. Bottom metal. Magazines. Rings. Optic. Trigger. Bipod. Sling. Ammo… Oh yes, what about the ammo? I was originally wanting both cartridges to dope out very much the same, at least out to 400 yards. In theory, one should be able to switch barrels, re-zero, and go shoot. Whatever mechanism one was used to for range and wind drift compensation could, would, should apply to both cartridges. Some research suggested this was feasible with load development. Middle-weight bullets in 6mm and 7mm have comparable ballistic coefficients. If the 284 were loaded hot and the 243 were a bit on the mild side… you could match the ballistic trajectories under an inch from 0 out to 400 or more. Perfect. This would take some work on the load development side but should be do-able. Onto the next decision…
Optics. Let's see… Most of my father's hunting experience has been with sub-10x scopes. 2-7x, 2-8x, 3-9x. Tiny objectives. I initially thought perhaps I should get him something in this ballpark, maybe with a modern reticle and turrets, and/or with a bit more zoom range. There were some good options for hunting optics in the 3-12x ballpark, with 40mm or larger objectives. Then I remembered, the one rifle he has been spending some time shooting is my .17 rimfire with a cheap 4-16 on top and a big objective. It doesn't have great glass, but he likes having that range, likes being able to zoom way in and see some detail even if he zooms back out to take the shot. That settled it. It should be a scope with a big zoom range, and a big objective. Given that, it still needed to be a hunting scope. So big zoom range and objective, without also being crazy heavy or having too little (or big?) minimum zoom. I decided the Zeiss Victory V8 2.8-20×56 was the best option meeting those requirements and restrictions. Huge objective and zoom range, very useful zoom range for hunting, without weighing an absolute ton. At 29oz this scope is not a lightweight by any means but is more than a pounds lighter than some tactical scopes with a similar zoom range and objective while being only slightly heavier than other much less capable hunting optics.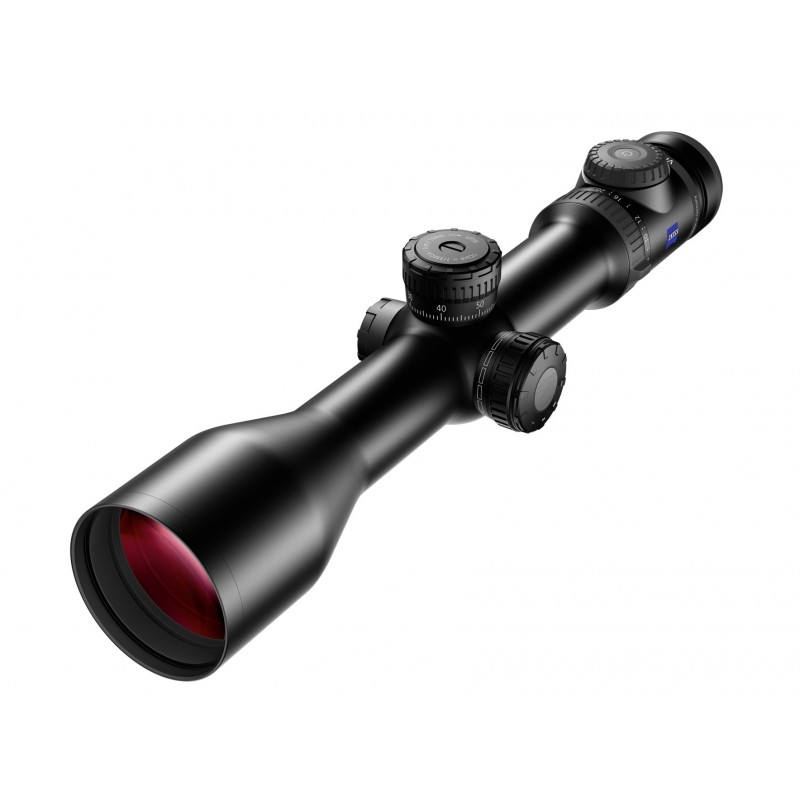 After ordering the Zeiss scope it shipped and showed up very promptly. Upon inspection of the optic, accessories, and manual I realized it changed my assumed ammunition plan for this rifle. The Zeiss Victory V8 comes with an MOA-based turret for elevation adjustment pre-installed. It also comes with 9 different meters-based (Yes, meters…) turrets designed around common drop rates for ammunition. These alternative turret bands are easy to install in just a few seconds. I played with the calculator on the Zeiss website for some time with some of my proposed loads and found one of the bands was a very close match to each. After this, I realized dope wasn't a problem. Figure out which band goes to the load for the 243 and the 284 and run without compromise. YES. Now we're cooking with gas.
It's all well and good to have a plan, but it was coming time to execute on it and that is a whole different animal. The receiver, stock, optic, and a wish list in hand… What next?